Energy saving grants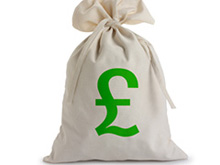 Did you know there are many energy saving grants available to help fund your energy saving home improvements?
The level, types and number of grants that are available can vary across the country. Often energy/utility companies and/or loft and cavity wall insulation installers may be able to help you access appropriate grants and carry out the energy saving improvement in your home.
Most of the energy saving grants come from the major UK energy utility companies who are now under a license obligation from the UK Government to help their clients save energy with energy efficient technology. There is NO obligation to take the utility company's energy supply (i.e. gas or electric) if you access and benefit from an energy efficiency grant via a utility provider.
The energy saving grants may help fund:
Many grant schemes offer free cavity wall and loft insulation to all residents aged 60 or over, those in receipt of benefits and those with children aged six or under. Grant-funded discounts are generally available to those not entitled to the free schemes.
If you are not eligible for a 100% home insulation grant it will typically cost approx £100 – 200 each for both loft and cavity wall insulation with a none grant funded installation costing approx £500 each.
In order to find out if you are eligible for a home insulation grant, you need to request a free, no obligation home visit. A brief home visit/survey will be required to check that you are eligible for a grant and also it is appropriate for the improvements to be carried out.
Each of the areas above will directly improve the results if you have an Energy Performance Certificate EPC carried out by a domestic energy assessor. These improvements will be detailed in the energy report and could add value to your home and make it easier to sell.
Email/Twitter
Email Updates
Subscribe and receive our newsletter
Share this page