Insulate to accumulate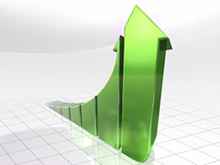 We all now realise and understand that losing heat, is not an efficient use of the fuel we have utilised to produce the heat in the first place. One of the best ways in reducing your fuel bills and your carbon footprint is by using the energy more efficiently, don't waste the energy.
One of the most efficient and cost effective ways of accumulating some extra pennies is insulating some important areas of your home. If you insulate, you will most definitely accumulate some extra heat and reduce those nasty fuel bills.
Efficient types of insulation for most houses are:
Click on any of the above insulation types for more specific detailed information.
Standards have improved with both insulation products and the level at which we believe we should insulate certain areas quite fast and dramatically over the past decade. So it maybe, even though you have a 'reasonably' new house, your insulation may leave a lot to be desired. Though do not worry, this can normally be cheaply and easily improved and can often be simple DIY insulation with the products easily available from home improvement shops.
However, before you rush out and buy insulation be sure to check out the energy saving grants that maybe applicable to you, your home and in your area. As it might be that loft insulation and cavity wall insulation is grant funded and might not even cost you a penny. Many loft insulation installers and cavity wall installers can help you directly access the energy saving grant schemes.
Email/Twitter
Email Updates
Subscribe and receive our newsletter
Share this page