Homeowners and businesses have been striving to complete their installations of solar panels before the deadline of March 3rd, after which the feed-in-tariff incentive fell from 43p per kilowatt hour (kWh) to 21p. Installations completed after this date will receive the original 43p rate only until April 1st, and figures released by the Department for Energy and Climate Change (DECC) suggest that the change has prompted a flurry of activity in the market.
There were 10,781 solar installations registered in the week ending February 26th alone, compared with 8,007 the previous week and just under 5,000 the week before that. The new deadline was introduced by the DECC after it lost an initial court hearing that challenged the December 12th ruling that it could not apply the lower tariff retrospectively. However, the department has launched a third appeal against the decision, and it remains to be seen whether installations that were completed before March 3rd will secure the higher rate permanently.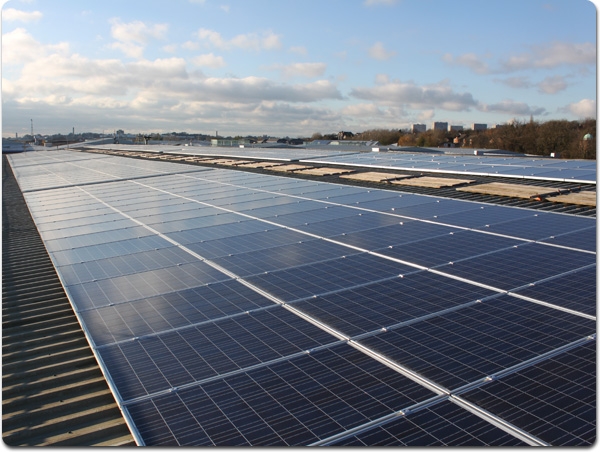 The news comes shortly after BusinessGreen reported that the DECC has revised its internal estimate of the cost of the feed-in tariff between December and March to £500 million, one third lower than the original forecast of £1.5 billion. A spokeswoman for Friends of the Earth told the online publication that the environmental campaign group had separately calculated that the cost to consumers would be 25p per year.
"Ministers must get on with the important task of restoring confidence to the UK's renewable energy industry and helping homes, businesses and communities to plug into clean British power," the publication reports her as saying.
A spokeswoman for the DECC responded that the predictions were based on the expectation that interest in the FiT scheme would rise based on the change, the same way it did before December 12th. "The installation rate has been increasing very rapidly over the past three weeks, so it is hard to estimate how many installations will take place before March 3rd," she told BusinessGreen.
"For illustration, there were nearly 30,000 new PV installations in the week before December 12th, so if there were a similar number this week then the cost estimates would nearly double."
In spite of the political and financial meanderings that have plagued the scheme, the FiT has undoubtedly done wonders for the UK's renewable energy industry. Since it was launched in 2010, the amount of renewable energy in the country has grown by more than 41 times, reaching a milestone of 1,000MW in February.