About Housing Energy Advisor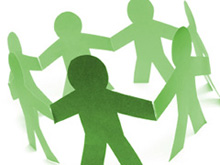 Here at Housing Energy Advisor we strive to bring our readers the latest advice, guidance and developments in all matters relating to energy efficiency.
So who are Housing Energy Advisor?
We are a family run website; our shared vision ensures we work collectively to give you the facts and details you want.
As individuals we all strive to deliver quality in our own fields but as a collective we are united and dedicated in our desire to bring you our visitor/reader the information that matters most. The team have a combined wealth of experience and an extremely diverse skill set; together this makes us the successful and growing organisation that we believe we've become.
At Housing Energy Advisor we are extremely proud to be able to provide our services FREE of charge, our efforts ensure that the information made available to our readers is current, relevant and most importantly will be an asset to your every day living. We believe that what we have to offer will enhance your efforts to live a healthier, greener, more efficient lifestyle.
We like what we've put together and hope you do too; so last but by no means least, ENJOY.
About our sites authors
We have a range of authors who work with us and write for us. The main thrust of the site is written and edited inhouse and occupies alot of our time and effort ensuring the site is regularly updated with news worthy content from within our niche.
To complement 'our own' authors the following industry professionals write unique content for our site and information on their background and knowledge base can be found on the links below:
We do also publish single news items from authors who have great knowledge and/or interest in their specific field.If that is you please feel free to contact us as we are constantly looking to publish unique content from those with specialist insight.
Email/Twitter
Email Updates
Subscribe and receive our newsletter
Share this page