At The Greenewable Company, we strive to ensure that customers come first. To achieve this, we listen to the needs of our customer's requirements and design bespoke heat pump systems tailored to their property and lifestyle. Our main offering is the design, specification, supply and installation of both Air Source and Ground Source heat pumps to both Domestic and Commercial Sectors.
Amongst the design criteria include analyzing important factors such as system efficiency, hidden running costs and installations costs and implications. Many customers are unaware of how heat pump technology actually works – our mission strives not only to assist with educating the general public prior to installations, but also to provide information with transparency and consistency. Our installations are also used as an opportunity to conduct field research on heat pump efficiencies during our installs and compare data across our horizontal markets. This will no doubt provide a valuable insight into the future of heat pump technologies.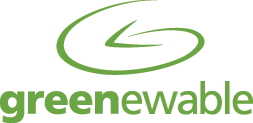 There are 4 Directors within The Greenewable all of whom have previous business experience based on a "customer first" approach with emphasis to provide an outstanding & honest service. With each team member dedicated to their own business area within Greenewable, we boast the fact that our business, technical, installation and customer care skills are second to none. Our directors have background experience, some graduates, with experience in engineering in energy intensive processes, plumbing, specialist renovation and mobile plant experience. We also have dedicated accounts and customer service advisors. Having gained a reputation within the business to solve heat pump problems where several others have failed, we feel it is absolutely critical to ensure our systems are designed correctly at the outset of projects we undertake.
S K Chumber B. Sc. (Hon's)
Technical Director
The Greenewable Company Ltd
Rugby, Warwickshire, CV22 7QA
Tel: 01788 555375
Fax: 01788 555374