There is a lot of talk about Double Glazing and it is often now seen as a priority for many home owners to install in their homes to improve the property. In fact it is often said that whilst the presence of Double Glazing adds nothing to the actual value of the property, its absence can detract from the potential value. Double Glazing is now a fundamental part of construction and building and is rightly acknowledged as potentially energy saving by improving the thermal efficiency of the property.
But what if your property can't have double glazing? What if you have a listed building or in a conservation area? What if you don't have the cash to spend upgrading all of your windows? Are there other alternatives?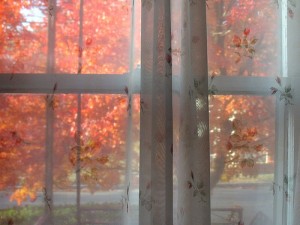 Secondary Glazing has been around for a long time now and it is used to supplement the main windows when the existing windows cannot be altered or replaced, or it is just simply not cost effective to install Double Glazing throughout. The modern Secondary Glazing is a glazed panel that can be fitted into an aluminium frame, although they are often fitted to other frame types to stay in keeping with a property, which can be particularly important to meet Building Regulations approvals and consent for a listed building.
The Secondary Glazing is fitted to the inside of the existing window and in this way helps to form a sort of Double Glazing by trapping the air in the gap in between the two sheets of glass. This helps to put an air break between the outside and the inside. Thus this creates a thermal barrier which helps to stop heat loss from the inside as well as improving the energy efficiency of the building. In short, by helping to better maintain the temperature inside the building and therefore cut the usage of fuels to heat the property. Additional benefits include a level of draught proofing and sound proofing.
Secondary Glazing is available in a series of styles such as hinged units, vertical and horizontal sliders and lift out panels. They can even be specially shaped to fit an area so almost any type of window can be covered. This can be particularly important in older properties where windows are of a non standard sizing.
It is possible to get Secondary Glazed windows that are professionally made and installed, some companies offer a DIY option and there are some off the shelf kinds of products. If you do have a listed building or live in a conservation you may still require some form of consent so make sure that you contact your Local Authority before you decide to proceed with Secondary Glazing.
By using Secondary Glazing you can get some of the thermal and energy efficiency benefits of Double Glazing as well as increasing security, draught proofing and sound proofing. Secondary Glazing is not a like for like replacement for Double Glazing and home owners should not expect the same benefits as with a modern manufactured sealed standard Double Glazed window.
Photo by di_the_huntres