Scottish Power are the latest of the big energy companies to announce a hike in costs, with the BBC reporting that the supplier will be increasing its prices by 8.6% as of December 2013.
The prospect that the energy suppliers will reduces fees is an unlikely one, suggesting that the only way of reducing our energy costs is by adapting our homes to be more energy efficient.
Your boiler is in constant use throughout the winter, heating your home and supplying you with hot water – in fact, your boiler accounts for 60% of your yearly energy costs.  Swapping it for an energy efficient design is therefore the most effective way of reducing your energy bills. Take a look at some of the options, which could replace your existing gas or oil boiler.
Regular Boiler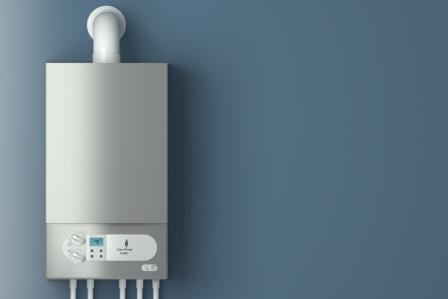 A regular boiler stores hot water in a tank and is actually the most efficient method of transforming fuel to heat. However, the water in the tank is susceptible to heat loss, especially if it doesn't have adequate insulation. Installing this insulation is a simple, cheap measure that you can take care of yourself. Take a look at this YouTube video, which gives you some great advice on fitting insulation to a water tank.
This is most efficient option if you live in a house with lots of people, where hot water is constantly in demand. That said, you'll need space to store the tank, such as an airing cupboard or enough space in the attic.
A regular boiler and water tank is also the best option if you're considering or already have solar heating panels on your roof.
Combi Boiler
A combi boiler is designed to produce hot water as and when you need it. For this reason, they're more energy efficient for smaller houses where hot water is not in demand. The design of a combi boilers means that it doesn't require a water tank, thus eliminating the issue of heat loss in this way. However, this also means that combi boilers can't be used with solar heating systems, as there isn't anywhere to store water heated by solar panels.
Biomass Boiler
Biomass boilers are a fantastic option if you're determined to lower your energy costs and reduce the carbon footprint of your home. They're powered by wood and although wood releases carbon dioxide as it burns, this is compensated by the oxygenating properties of the tree during its lifetime. It is effectively carbon neutral.
There are lots of different options, as to what you can burn and how you can incorporate a wood burning boiler into your existing hot water and heating system. AR Power offer a selection of these boilers as part of their energy efficiency in the home measures. Their wood burning systems could even secure you a financial motivation from the government, as part of the Renewable Heat Incentive.
Which boiler you opt for will depend on numerous factors, including the size of your household and the other energy efficient measures you have taken, such as installing solar panels. However, you can make a big impact on the energy costs of your home by switching to any of these modern, reliable and energy efficient boilers.
If you would like more advice that could help you to save money on your energy bills, take a look at our earlier post.