There has been a lot written about wall insulation and the virtues of having it fitted into your property. Wall insulation can undoubtedly save money when done correctly and it doesn't take long to claw back the initial investment, particularly in the case of cavity wall insulation. However there are some issues that you should always be aware of before making any decision to get wall insulation fitted to the property. Anyone wishing to get insulation should always seek professional advice before installing.
Here is our list of ten tips that you should look at before getting Wall Insulation.
1. Check Wall Types
Find out what wall types you have as this will affect the type of insulation that you can have fitted. Solid walls will require external or internal insulation. Cavity walls can be injected with insulation.
2. Is Insulation Already Present?
The normal signs to look for on retrofitted Cavity Wall insulation are a series of drill holes under the windows of the properties which are in a series of two or three and have been subsequently filled over.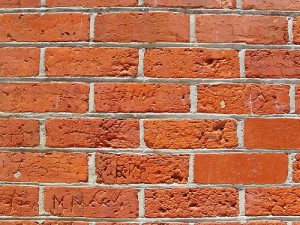 If this has been repeated on several windows it is a fair bet you already have insulation in the walls. Again, seeking professional help will confirm if that has been done or not.
With Solid Wall insulation it is likely to have been installed internally or externally. If it is external it will be fitted on the walls and will stop short of the bottom of the wall so as to not cover the damp proof course. Internal insulation will involve the wall being battened and with insulation laid between the battens before being covered in plasterboard. If you suspect you have insulation tap on the walls gently and you should hear a hollow sound.
Always make sure to get a professional opinion before undertaking any insulation.
3. Is the Cavity Gap Clear?
Sometimes in properties with cavity walls the cavity gap, which is the gap between the inner and outer skins of brick. This gap should be clear and free of debris, however, if it isn't then installing insulation might cause the cavity gap to be bridged. If the cavity gap is bridged then water from the outer skin of brick can travel across to the internal layers of brick, creating damp issues.
4. Are there existing Damp Issues?
If the property suffers from damp and condensation issues then you should consider identifying the cause of the damp issues first. This might indicate a simple cause or be the symptoms of a problem with the wall, particularly in cavity walls. It may indicate that the cavity has been bridged. Installing insulation into walls with damp might alleviate the problem, but might also make it much worse. Seek to identify the causes of the damp issues first. Where possible seek professional advice.
5. Access
A very simple thing to forget but installing wall insulation on your property will require access to all the external walls and access to your property by vehicles and equipment. If access to the walls is required through a neighbour's property you should seek their permission.
6. Check the Condition of the Wall
If the wall is in a poor condition, mortar crumbling, gaps in the brick work, then it might not be possible to install insulation. A professional insulation survey will let you know if this is an issue.
7. Exposure.
If the property is in an exposed location, for example on top of a cliff or hill, where the external walls are subject to bombardment from rain and high winds then wall insulation might not be the right solution for you, particularly with cavity wall insulation. Insulation might actually create a bridge in the cavity gap and create damp issues.
8. Look for Leaks
If the guttering or roof is leaking onto the brick work, or inside the brick work, then you might need to address that problem first before seeking to add wall insulation.
9. Find a reputable installer
There are many companies that are registered as installers for home insulation. It is always best to contact your local authority and see who is on their recommended list. These will be approved companies who are likely to meet good standards of workmanship. The local authority should also be able to tell you what grants and schemes that may be available.
10. Have a professional survey done
When you have found a number of installers invite at least two or three around to give you a survey for your insulation requirements. They should be able to confirm whether your property is suitable for insulation and what the costs of installing would be. They should also be able to advise you whether you qualify for any grants or subsidies. It is important to find a company that you feel you can trust and work with. Do not be pressured into signing up there and then.
Wall insulation can say you a lot of money, but it isn't suitable for every property. Be sure to get professional advice and if you are in any doubt then don't proceed with it.